Always in stock: a very large assortment of cutting edges in various qualities and dimensions; guaranteed fast delivery.
Geha Laverman also provides custom work according to specifications and sketches.
Cutting edges can be also measured on-site.
Of course the corresponding fasteners & hardware is also available.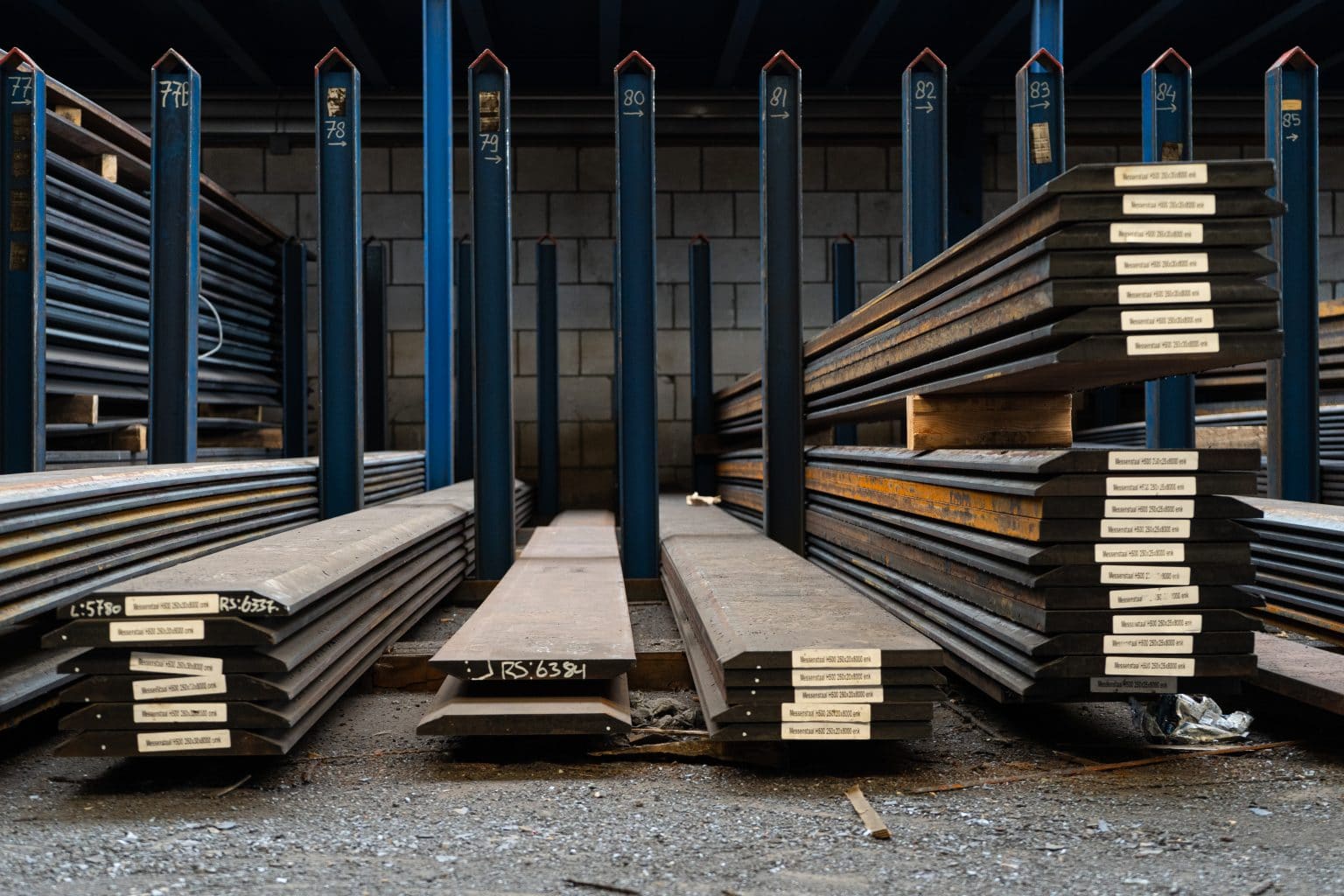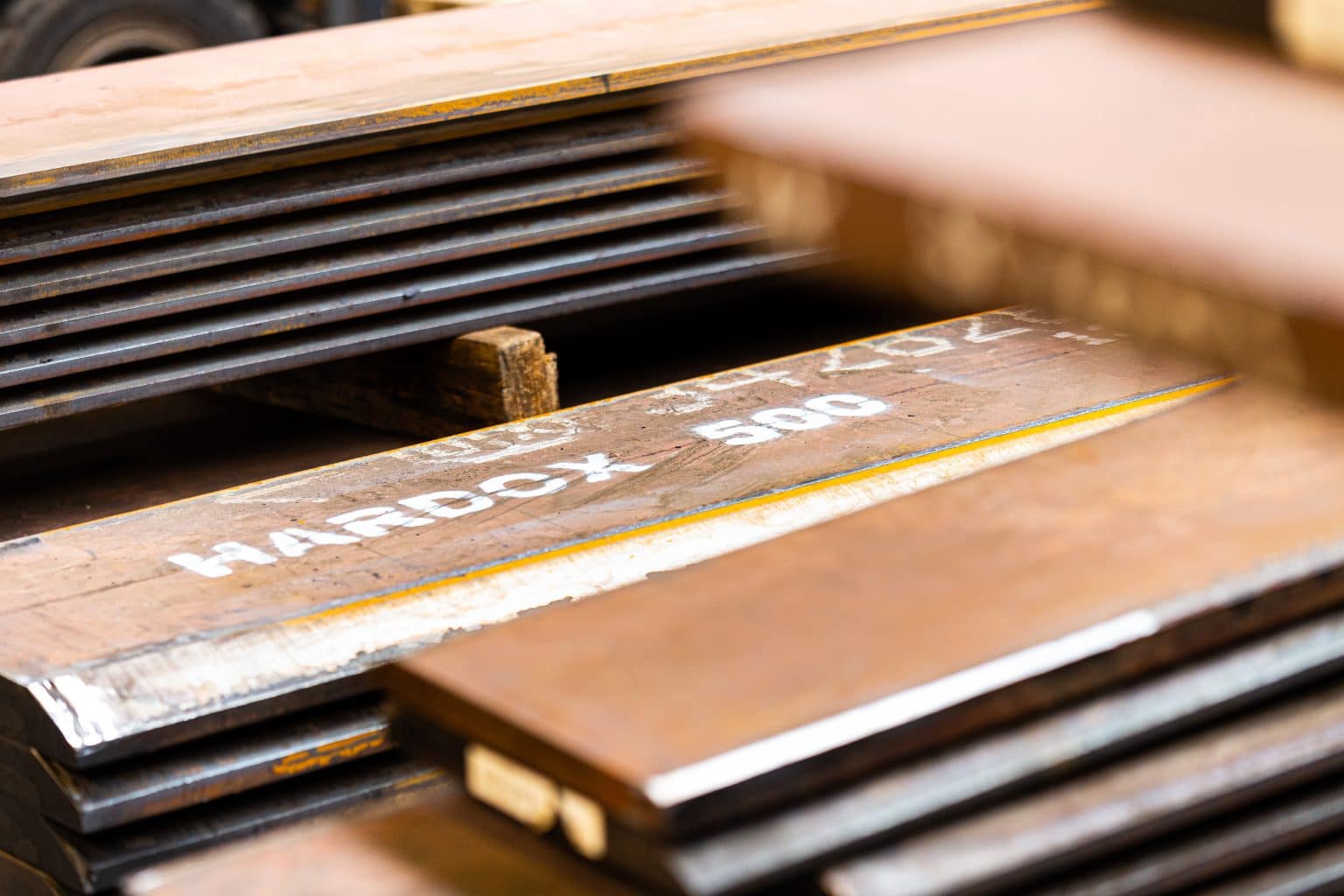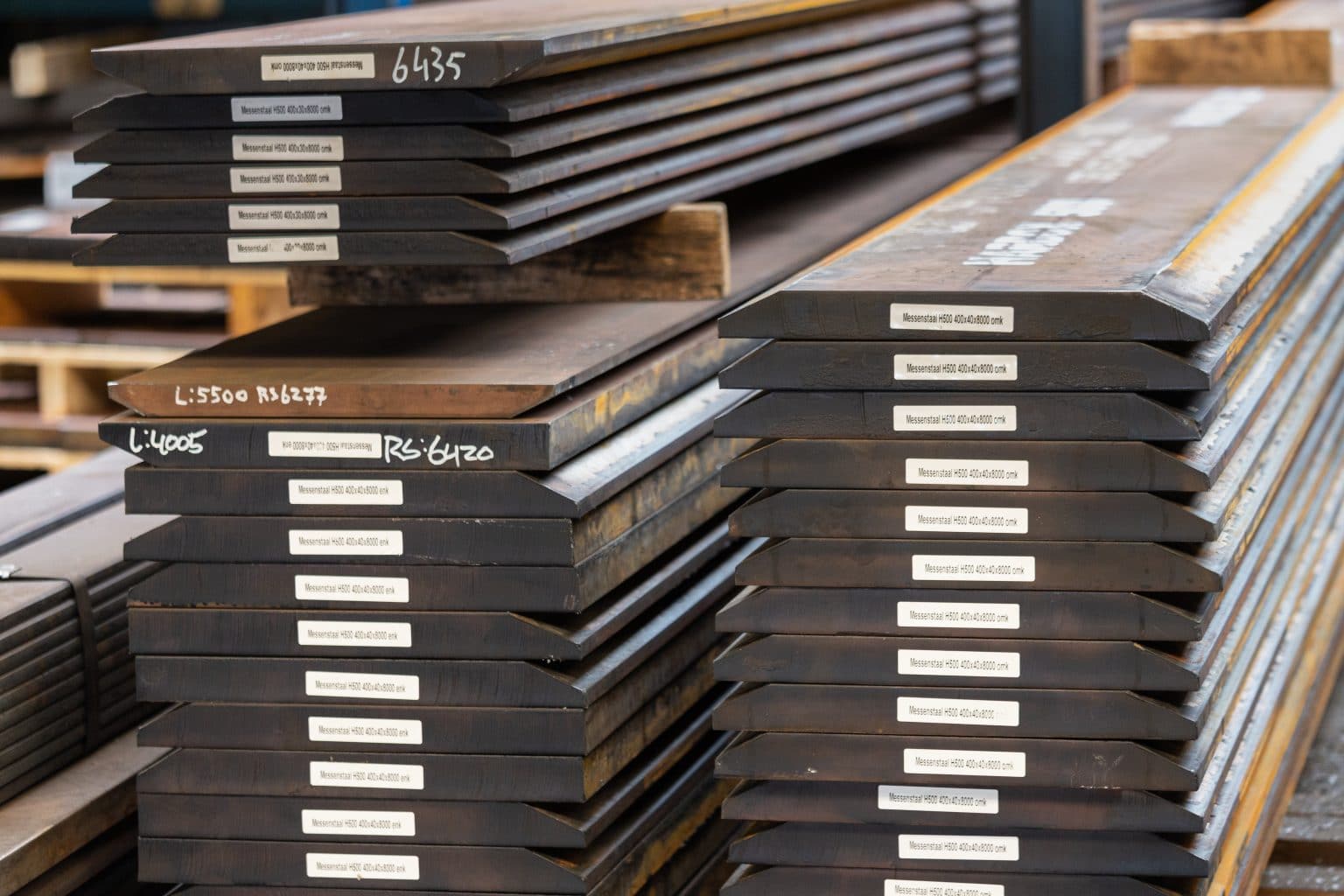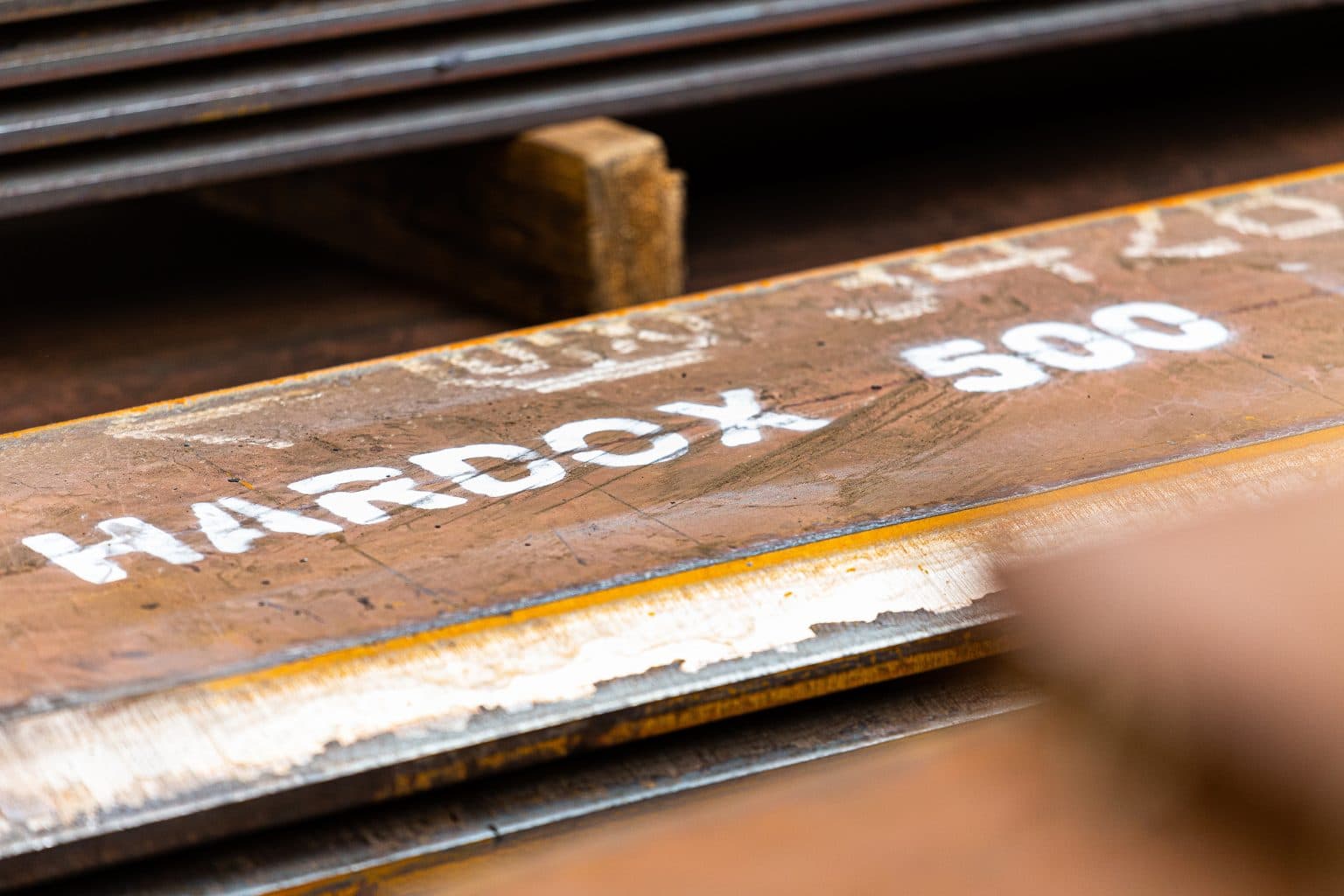 COMBI BUCKET TEETH SYSTEM
For the Netherlands is Geha Laverman distributor to the extensive excavator bucket teeth program of the Swedish Combi Wear Parts. This high- quality teeth system is used in excavators for earthmoving, demolition and mining but is also found in dredgers. The program includes; teeth, adapters and shrouds in various sizes, depending on the type of construction machine and application. Geha Laverman Zaandam features a stock of most common types, but can also supply ex-factory
Apart from the COMBI program, Geha Laverman also supplies teeth, adapters and locking system for other conventional systems such as Caterpillar, Esco etc.
These bucket teeth are cut from wear-resistant material HARDOX. Some common types are available from stock. Teeth may also be cut according to your specification and model.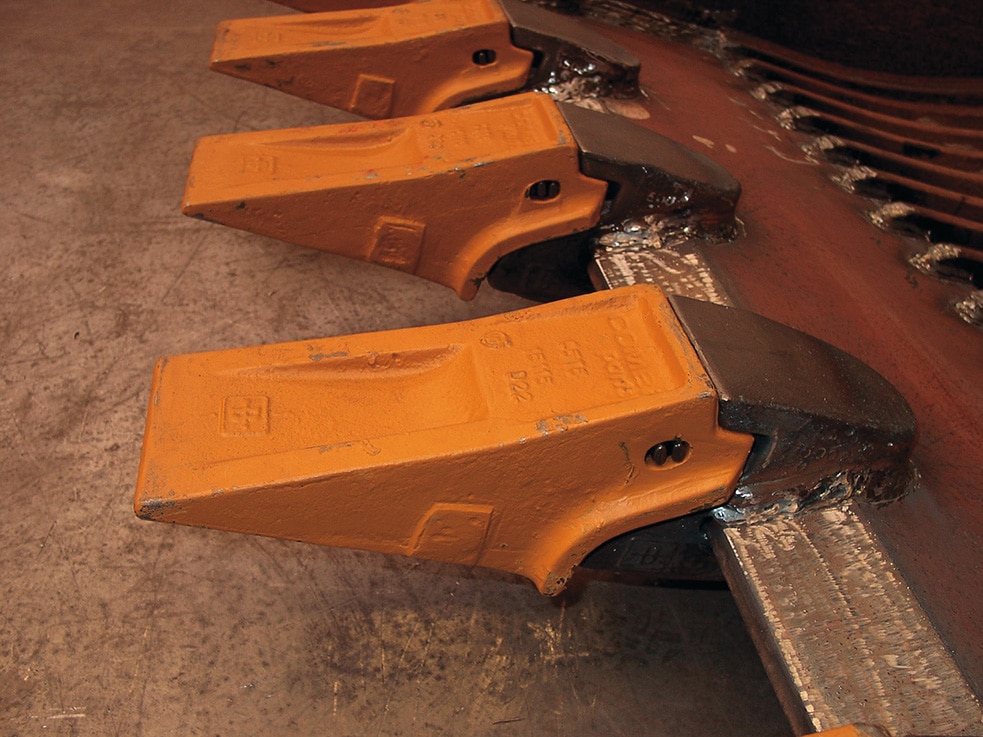 All common connector plates for quick coupler systems are available from stock, produced in-house of HARDOX and equipped with machined guiding surfaces. The corresponding reinforcements are also available or can be supplied welded to the plates.
Customization according to specification or sample is also possible.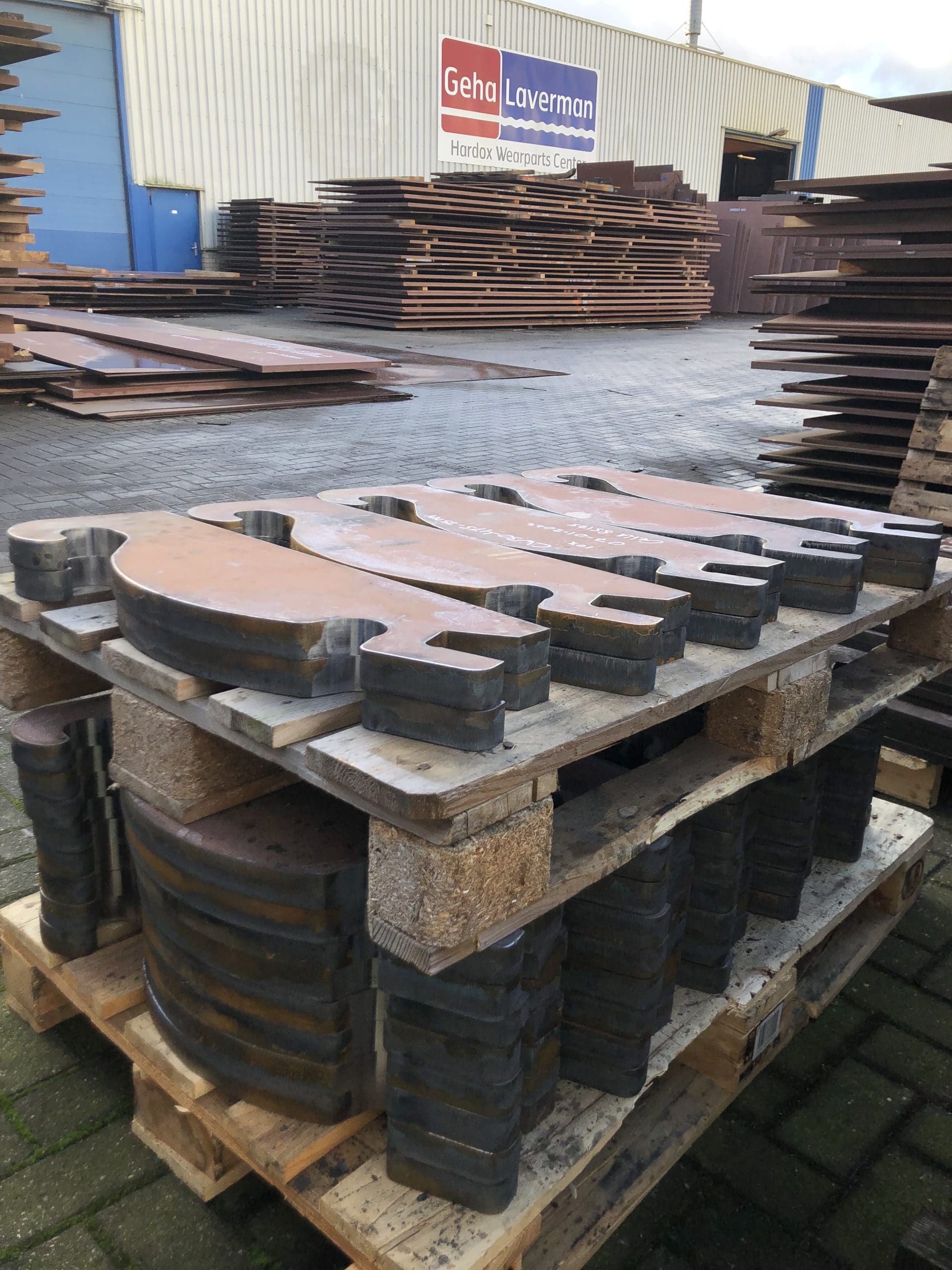 De gesmede lasthaken van COMBI (type PEJO) of MTM zijn leverbaar met werklasten van 1 tot 18 ton. Deze haken zijn goed lasbaar en worden gebruikt als hijspunt aan graafbakken voor diverse bouwmachines. Geha Laverman levert lasthaken uit voorraad met testcertificaat.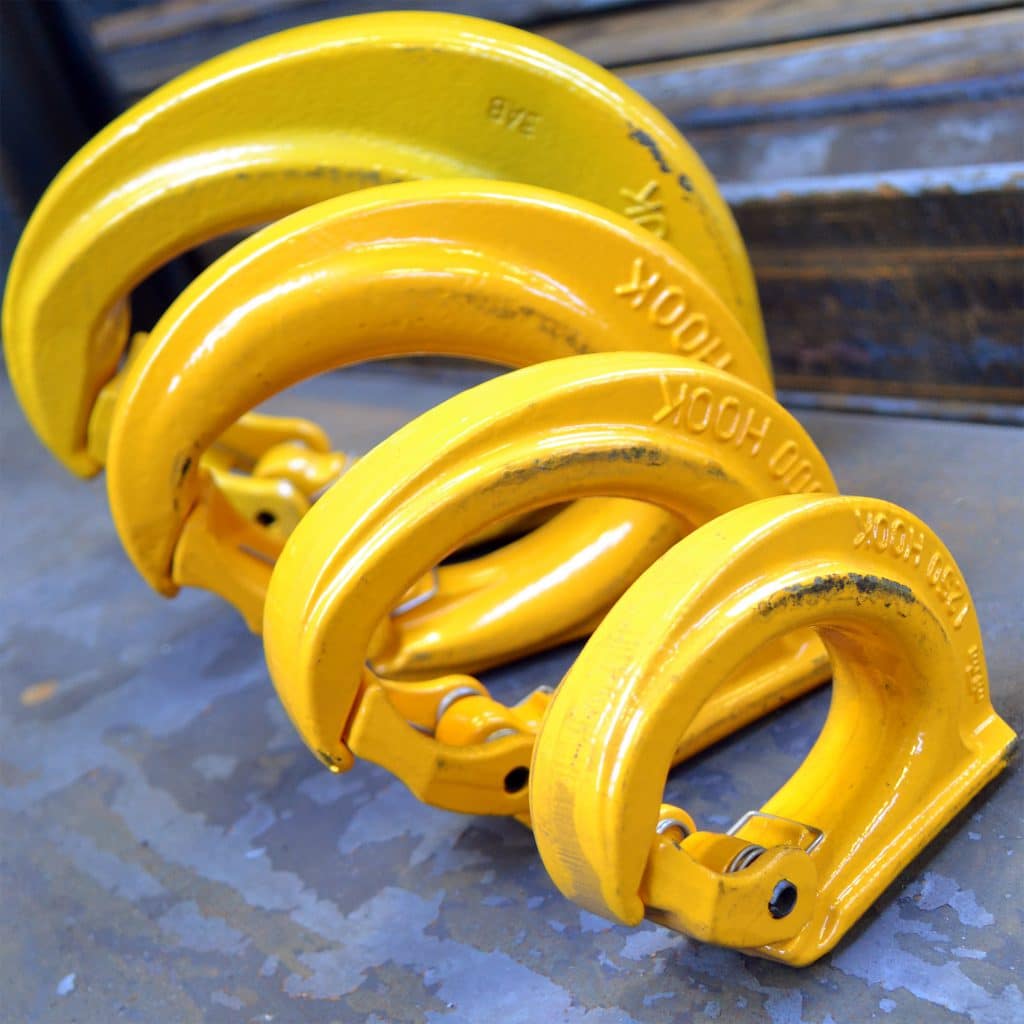 For extra wear-resistant protection of heavily loaded parts, MAX WEAR Chocky bars are available in different versions. The wear-resistant top side is comprised of a CrMo-casting alloy with a hardness of at least 63 HRC and the backside is of regular steel. This makes the part easy to weld, and it also absorbs the great impact to which the wear-resistant part is normally exposed.
MAX WEAR Chocky bars parts also are easy to apply on curved surfaces, and can be used at operating temperatures up to 300°C. Due to their different sizes, MAX WEAR Chocky bars weldable parts are widely used as additional protection of buckets, blades, feeds, chutes, mixing arms, mixing blades, etc.
Geha Laverman dispose d'une série de barres de protection MAX WEAR en stock. Demandez les possibilités.

Sweden Combi Wearparts began in the thirties under the name of Bofors, which later changed to Componenta Wearparts. Today, Combi Wearparts develops and produces high-quality attachments for earth moving equipment

It has a very wide supply range of patented tooth systems and accessories for wheel loaders, excavators and dredgers. Combi Wearparts is represented in 50 countries, in the Netherlands by Geha Laverman.